Posted by Dimitra Designs on Nov 19th 2018
The tradition of something blue originally was a way to get rid of bad energies from people who are not happy about your marriage. (i.e. ex-girlfriends, evil mothers-in-law) But these days something blue bring on new meaning as representations of love, integrity and fidelity. Three key elements needed for an eternal marriage.
Traditionally, something blue has always been a garter hidden under the brides' dress. Now-a-days brides are looking for new ways to incorporate timeless traditions. Check out these neat ways to create a lasting impression with an old classic.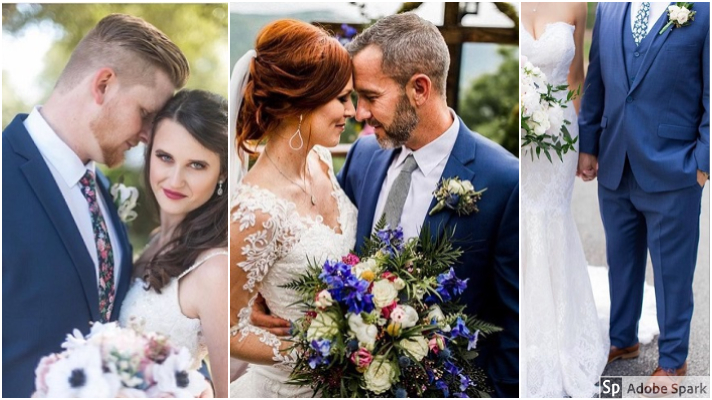 Blue Tuxedo/Bridesmaid Dress
This is the easiest way to have something blue in your wedding. It's is also the newest current trend for weddings. Get creative and mix it you. You don't have to have a complete navy suit. You can opt for the blue vest and pants with a tan jacket or vice versa. You can simply have blue pocket squares. There are so many shades of blue that will go well with mix palette themed weddings.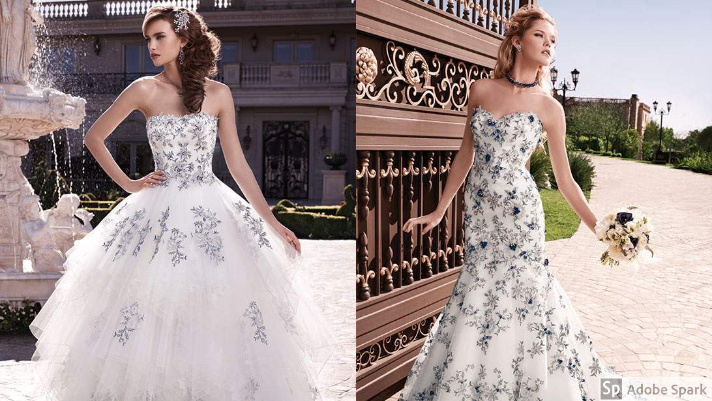 Hidden Embroidery/Monograms
For the sentimental people who like to have keepsake mementos; we suggest that you embroider something that you can have on you anywhere, anytime. Such as a handkerchief with the wedding date, yours and your beau initials. You can add blue embroidered label onto your dress. You can also monogram a blue sash to go onto your dress.
Blue Shoes
Although many brides have opted to dyeing their shoes blue. This trend is by far our favorite way to tie in your something blue. It allows your guest to get an idea of your personality from the shoes you pick and still have something that is unique to you. Stylish yet purposeful is what fashion is all about. Dimitra Design carries several dyeable shoe options. Even rhinestones shoes are not a problem to be dyed. Oh and since your dyeing you might as well dye your clutch blue to match.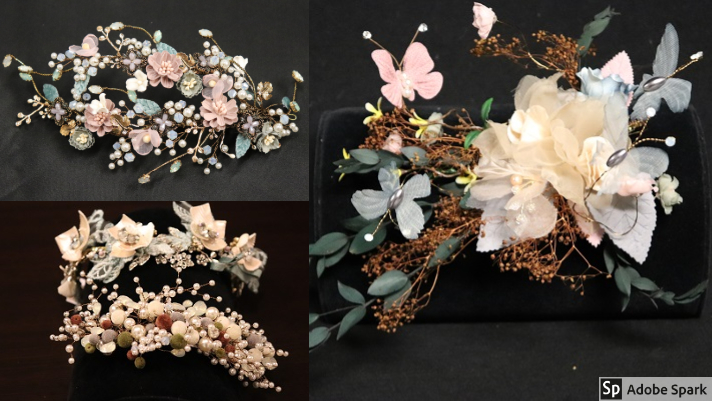 Jewelry/Headpiece Accessories
Earrings, Headpieces, and Veils are fashionable, personable and unique way to incorporate your something blue. Remember you only need a hue of blue so if your worrying about clashing with your primary wedding colors then opt for an iced blue or powder blue jewelry. Lace headpieces can be dyed blue attached to your veil of headpiece. This is something our skilled seamstress may be able to able accomplished to for your special day.
Your Unmentionable **Wink, Wink**
Your lingerie is a great way to add something blue and let your groom know that you really mean what you said in your vows too. You may opt for a blue robe as well to wear as you prepare for your glorious event.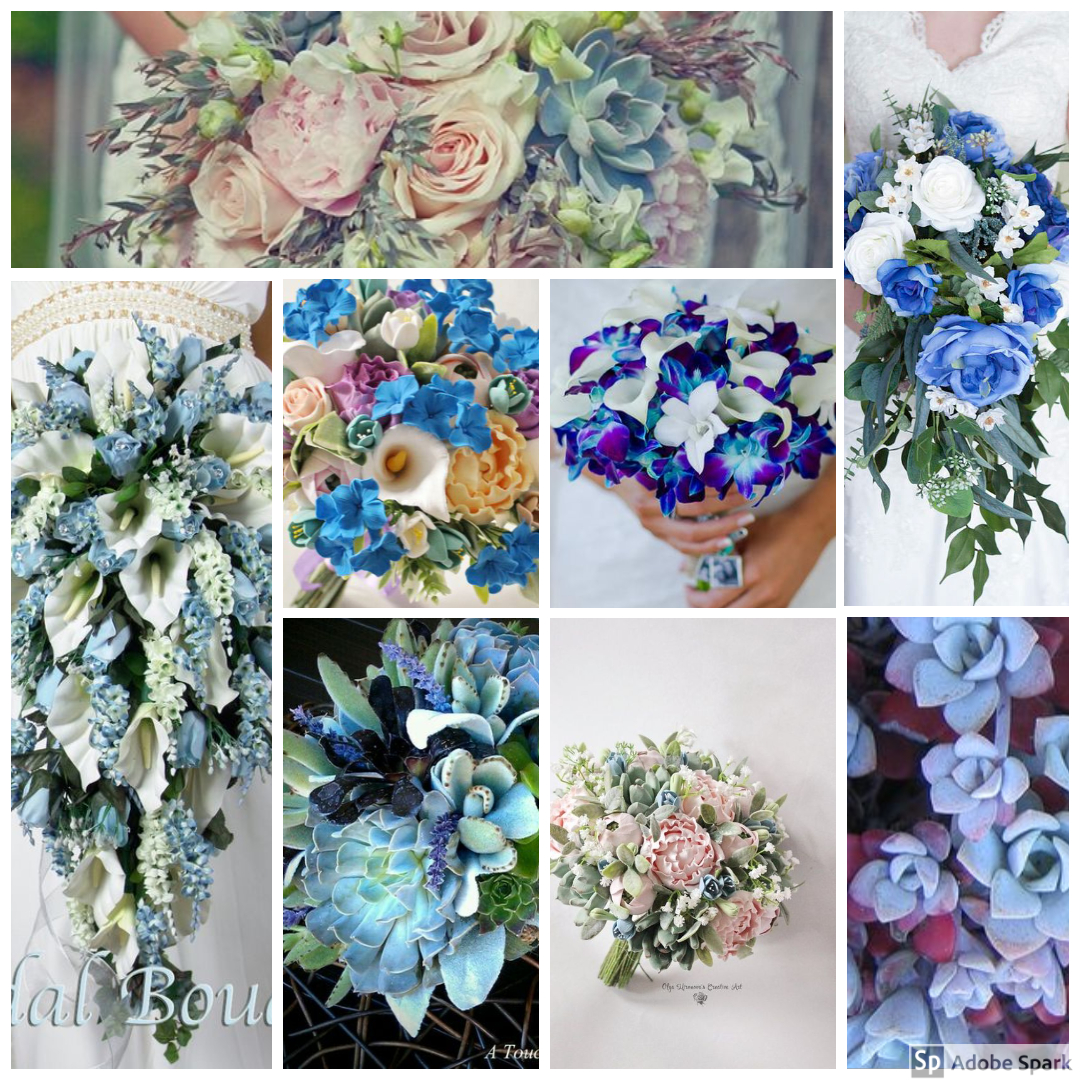 Flowers
Sneak in pops of colors while keeping up with traditions by adding blue to your bouquet. You can be as subtle or apparent as you like. Mix them in with your succulents and peonies or get them tinted. We are falling in love with powder blue sedum.
Keeping with your theme, staying on trend, and having a good luck charm in hand can easily be achieved.