Posted by Dimitra Designs on Sep 1st 2020
Picture this. You're standing at the back of the church, waiting until the music starts and it's time to take the biggest steps of your life. The church is packed and every pew is filled with the familiar, smiling faces of your family and friends. Everyone stands and turns around as you begin a slow walk down the aisle towards the man you're going to marry. With everyone watching you should be nervous, but in your wedding gown you know you look like a princess straight out of a Disney movie.
Every girl dreams about her wedding day, and if you want yours to be as perfect as the one we described there are a few things you have to remember when shopping for a bridal gown. In the first part of this two part blog series we'll discuss some of the do's of wedding gown shopping.
---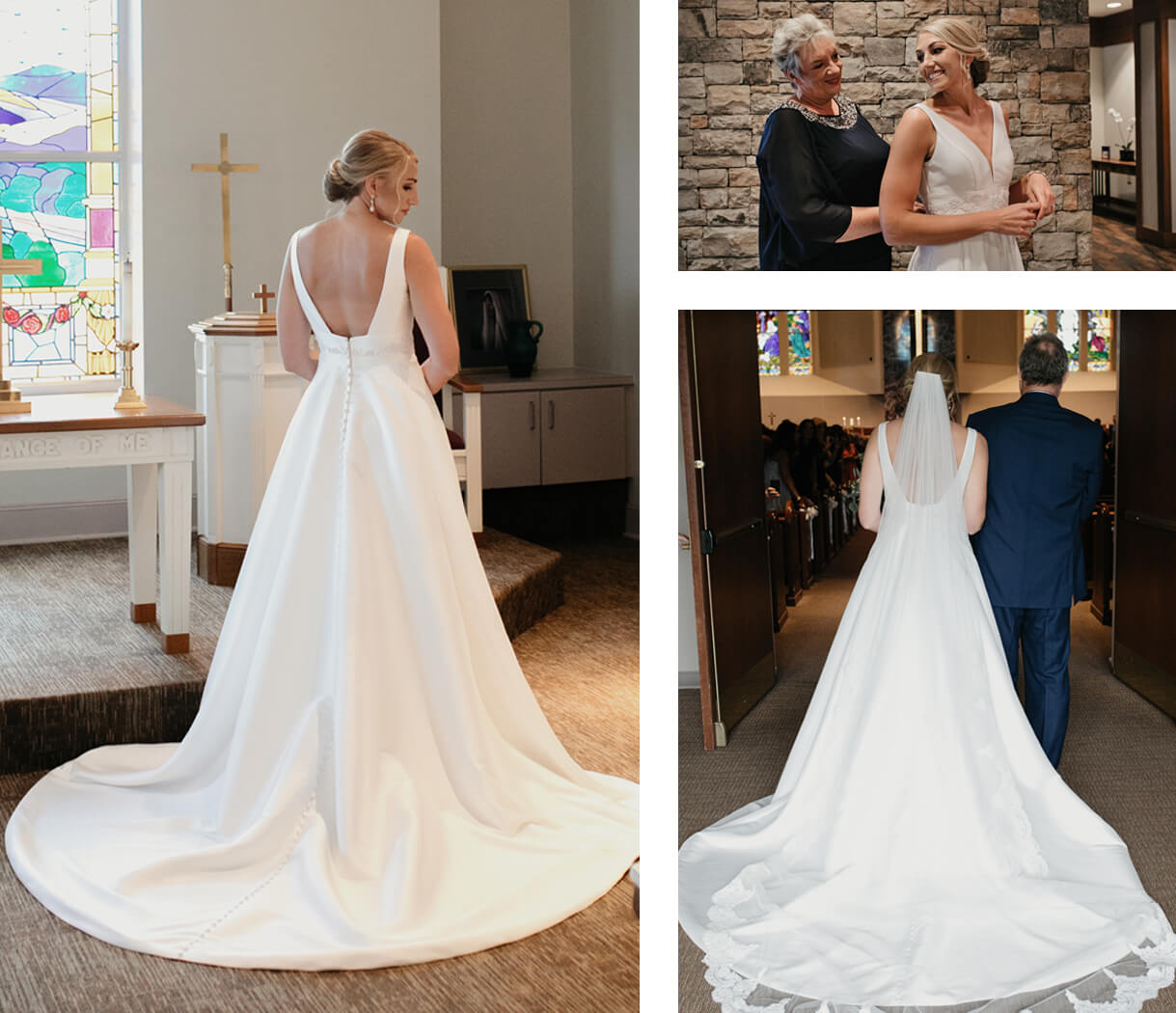 Make an appointment An appointment will give your bridal gown shopping experience priority over the brides who did not make an appointment. At Dimitra Designs we have bridal consultants who specialize in making this important time a memorable one.


Bring pictures of styles you've seen online or in magazines. This will give the bridal consultant a better feel of what you want to look like on your wedding day.


Keep an open mind when you're shopping. Your bridal consultant knows the inventory and has a great eye for what dresses would complement you, while keeping your unique style in mind.


Be upfront about the budget you have set for your wedding attire. One of the biggest mistakes that a bride-to-be can make is falling in love with a gown that is way out of your price range, which can make finding your dream dress a disappointment.


Enjoy yourself! All of the bridal consultants at Dimitra Designs Bridal Emporium want to help you find the perfect wedding dress, but most importantly want you to have a memorable experience.



To request an appointment with the Fashion Bridal Consultants at Dimitra Designs please book online on APPOINTMENTS, or call us 864-467-0801 for same day appointments.




Make sure you check back with us for part two of our guide to wedding dress shopping.