Posted by Dimitra Designs on Aug 29th 2020
February is the month of the Amethyst, a delicate purple semi-precious gemstone that has long been valued for its beauty and splendor, particularly among royalty. If you're having a wedding this February and are looking for an appropriately stunning theme, you can't go wrong with this regal color! Here are a few of the ways you can incorporate amethyst into your wedding.
FLOWERS

No wedding is complete without flowers, and there is a large array of choices for your amethyst-themed wedding. Lively asters, supple purple roses, succulent hyacinths, and luscious lilies are just a few of examples of these living gems. However, you don't have to be restricted to just using them in your wedding ceremony or reception decor. Think outside of the box and consider using amethyst-colored flowers in your wedding bouquet, bridesmaid dresses and even in the petals that the flower girl will sprinkled upon the aisle.
ATTIRE
Choosing the right dresses for yourself and your supporting cast can be difficult, but it doesn't have to be. One selection of Champagne wedding dresses that's sure to turn heads! Of course, you can't forget the accessories. A pair of long pear drop chandelier evening earrings will help accentuate the look, especially when paired with amethyst hair accessories. With everyone wearing their February best, your big day will look like an imperial affair.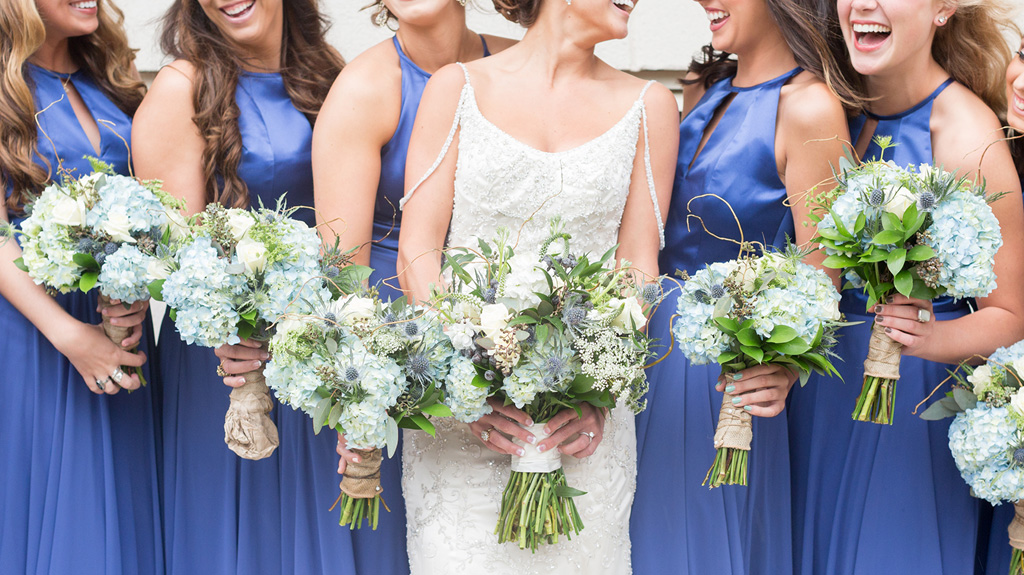 Photography by: Ryan & Alyssa